The right people for the right employers
360-Degree Recruitment Solutions
for Workers, Candidates, and Clients Across the UK
Top-Tier Warehouse and Logistics Recruitment Services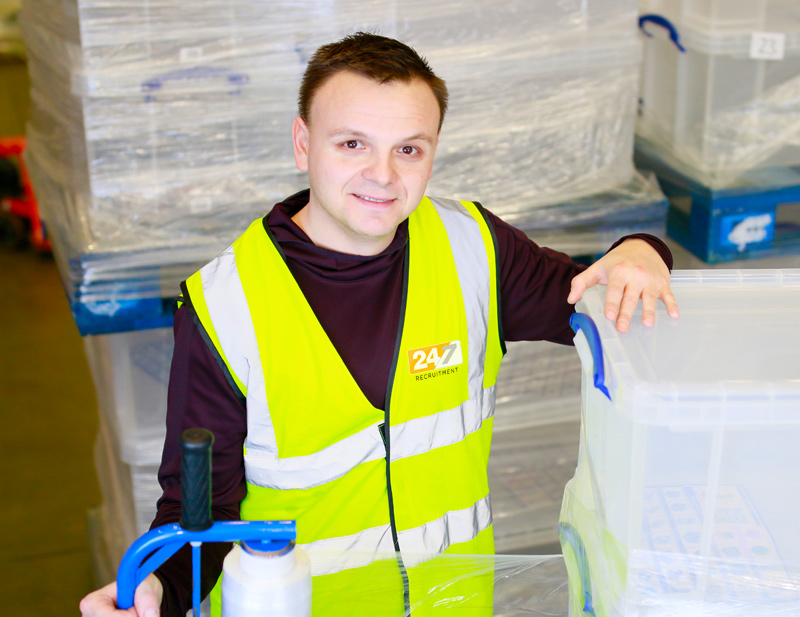 24-7 Recruitment provides rapid-fire recruiting solutions for a range of enterprises in the warehouse, logistics, transportation, and aviation sectors. We know time is short — and you need people who can do the job! If you're looking for highly qualified full-time or temporary workers to fill your job openings, 24-7 Recruitment connects you with the best. We facilitate job placement for experienced industry pros with the skillsets you're looking for.
24-7 Recruitment is here to pair you with that just-right position you're looking for within your industry. Whether you want a flexible, short-term gig that allows you to pursue outside interests, or you're working to put down roots and make a dedicated career move, our resources and relationships can open the door to a work-life setup that's right for you. We provide specialised industrial recruitment solutions to meet the needs of businesses and individuals who are both working toward their individual goals.
Which sectors do we cover
Providing National Coverage
We deploy 5,000 to 7,500 warehouse colleagues and drivers each week, providing managed support for over 60 locations. We prioritise exceptional legal compliance, including executing staffing transfers, service provision, and complete coverage during seasonal peaks.
805
applications received
24-7 blogs
The latest news from 24-7 Recruitment
24-7 is a gateway to great progression with their clients - some of whom are the biggest names in the industry.
See more success stories below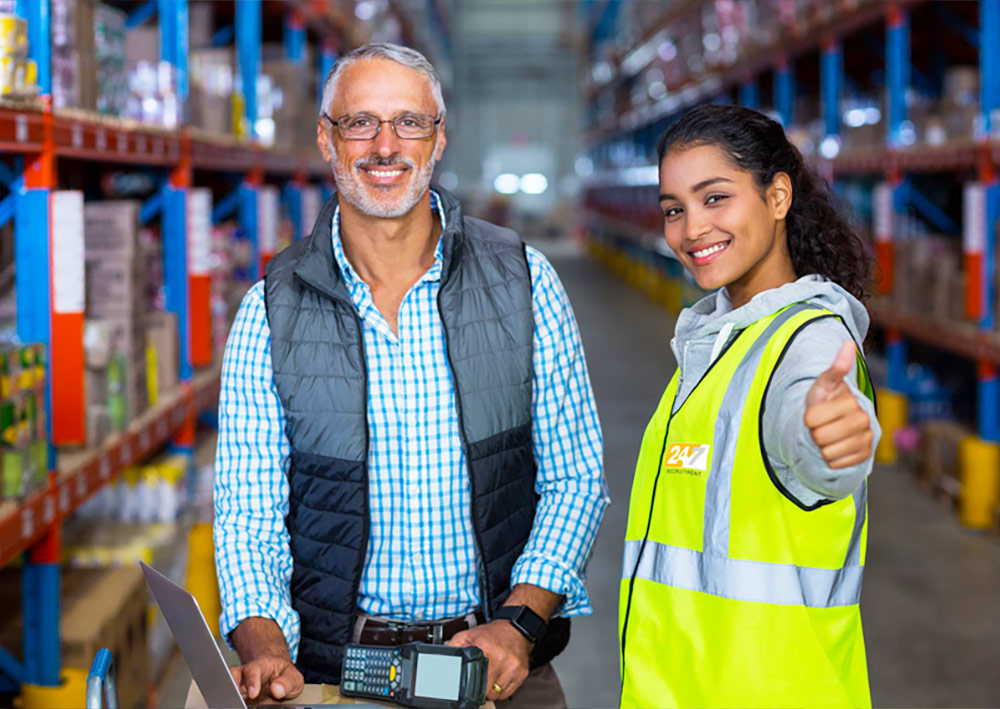 Success Stories
I have worked with 24-7 Recruitment for many years during my 18+ years on the Nisa contract at Harlow. 24-7 are always very easy to deal with and keep me updated on any issues concerning drivers and driver training
We have very regular phone calls and emails to arrange assessments and inductions as well as Teresa's visits to the site and my office
We work very well together as a team and look forward to continuing this in the future.
24-7 have a long standing relationship with the Nisa contract DHL depot in Harlow supplying temporary & permanent workers to the transport, warehouse and admin sections of the RDC.
The 24-7 team are extremely supportive to our often ad hoc requirements and proactive to the peaks and troughs throughout the year in our challenging retail logistics operation.
I have worked with 24-7 recruitment for over 3 years and have received an excellent service throughout that time . Nothing is too much trouble for the team at 24-7 and this is evident in their approach to solving problems
They work with the site to support all of our recruiting needs from Drivers to Warehouse colleagues to administration colleagues.
I would highly recommend 24-7 recruitment.
The 24-7 team works really hard to cooperate with us on site. Great communication and creative contributions in meetings. Always willing to take the extra step for their staff! We have had a great production season.
Find out more on how we can support you and your business with our innovative software solution that has successfully proven to increase efficiency, improve accuracy and reduce costs for your site.
Here are some of our accolades: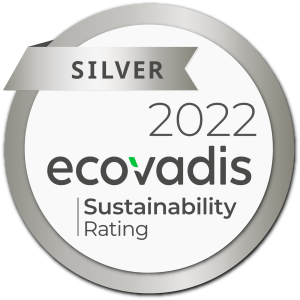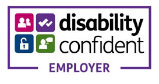 Find out how 24-7 Recruitment can help you